Probably the title says it all, photographing a blacksmith was hight on my to do list, taking you back to december 2020, my last assignment for the year. There is a small smithy museum in the town of Nieuwkoop in the Netherlands and i got the opportunity to photograph the blacksmith at work. The circumstances where pretty bad, dark, warm and a very smal place. My glasses fogged up because of my mouth mask so I could not see if the focus was correct! My focus was to pull off a minimum exposure of 1/60 seconds so there would not be motion blur. ISO up 5000 and even more was the result of that. 
Starting of with my best picture of that day, the action sparks flying picture. ISO was a bit lower here because of the light from outside. just in burst mode at 5 frames a second. Very happy with this one :D 
Historie
The first forges in Nieuwkoop date from the 14th century and were located at someones home. Not that coal was available as fuel, nor iron (that remains the secret of the Smid), but there was a great demand for ironwork from Amsterdam as the largest trading center. Cutting knives and pickaxes and fishing equipment were massively manufactured. Later also tools for peat farming, construction and agriculture.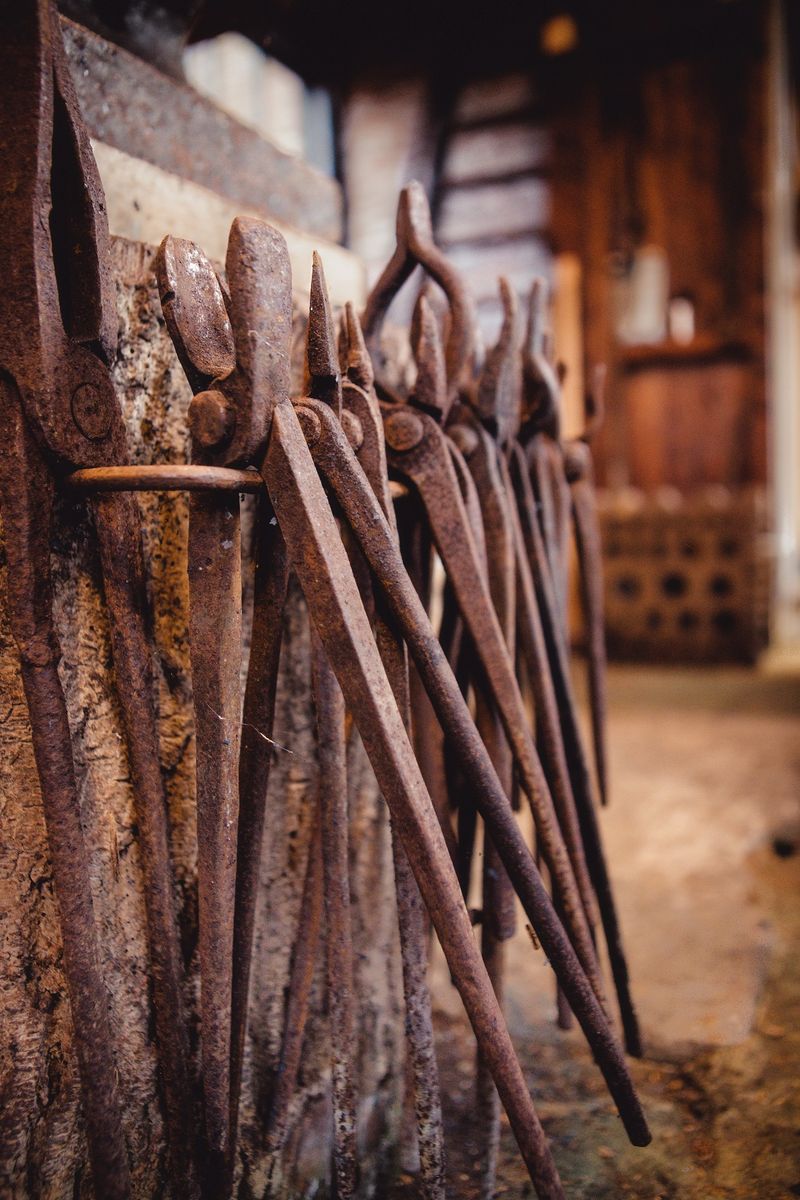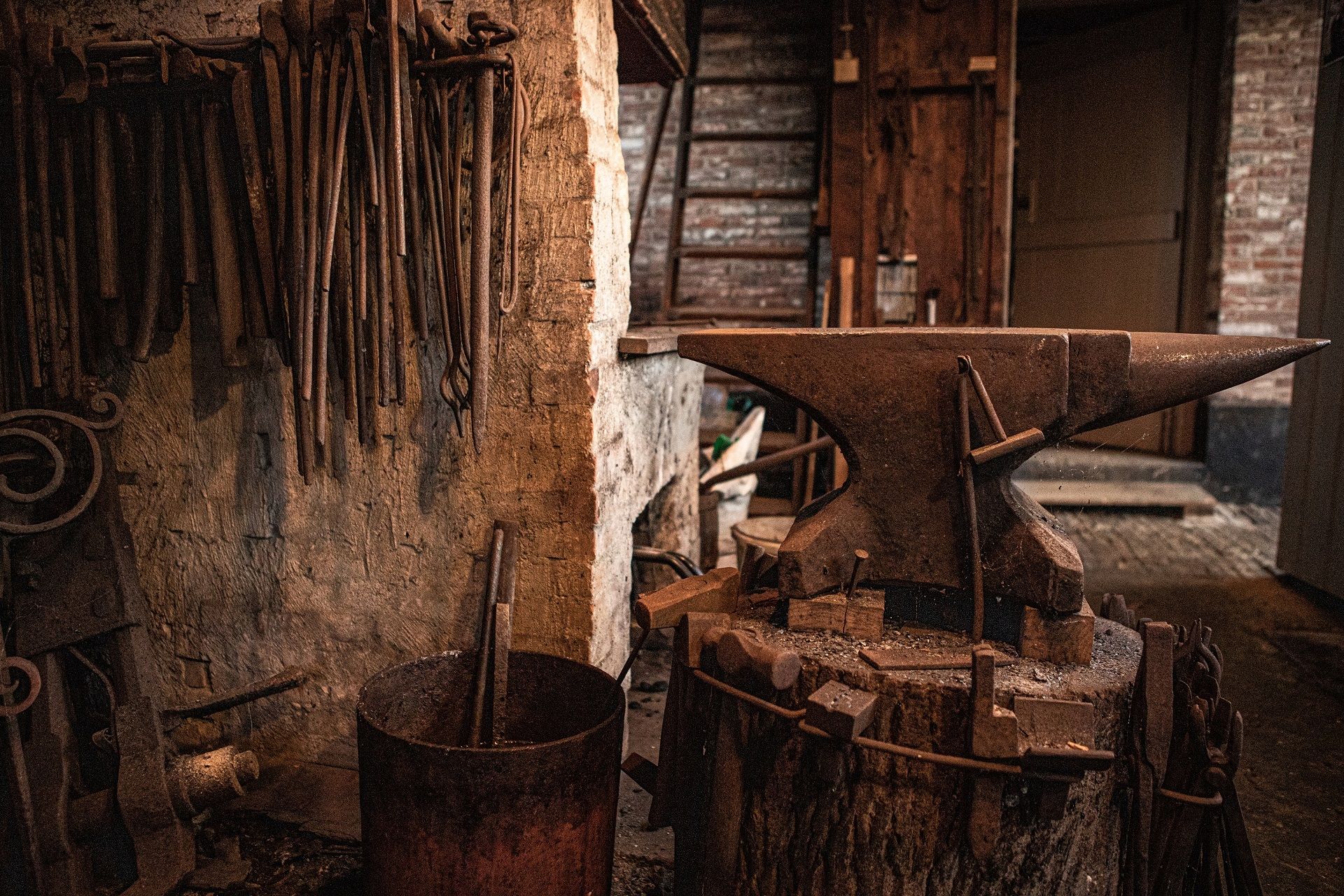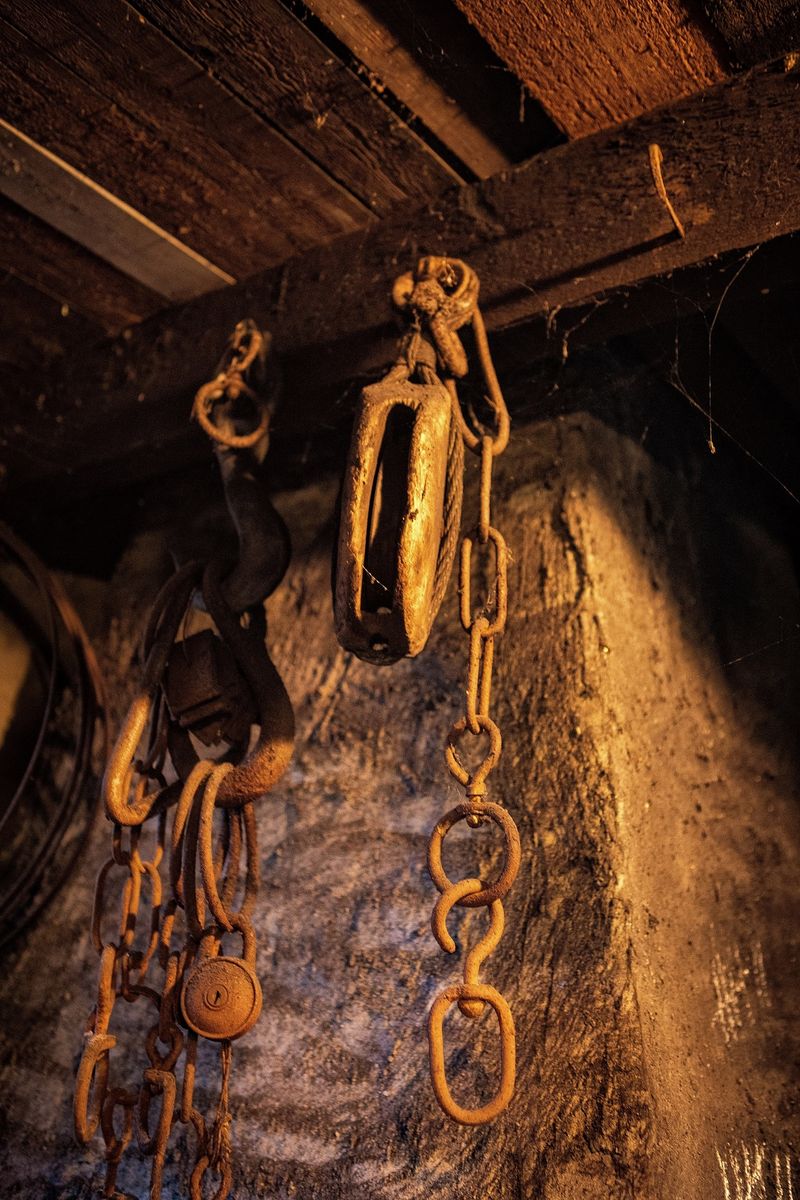 The forges became important to the life and economy of Nieuwkoop. In the 18th and 19th century this resulted in over 200 servants working on the bellows or with the hammer on the anvil and some blacksmiths earned as much as 50,000 dollars a year. In these times it is a normal income, imagine back then...
Industrialization in the early 20th century brought an end to the forge era of Nieuwkoop and the home forges slowly disappeared. When te las black smith, Mr. Verkley, died in 1980, the last blacksmith at home was done. The ruined house and the neglected blacksmith shop were then turned into a museum.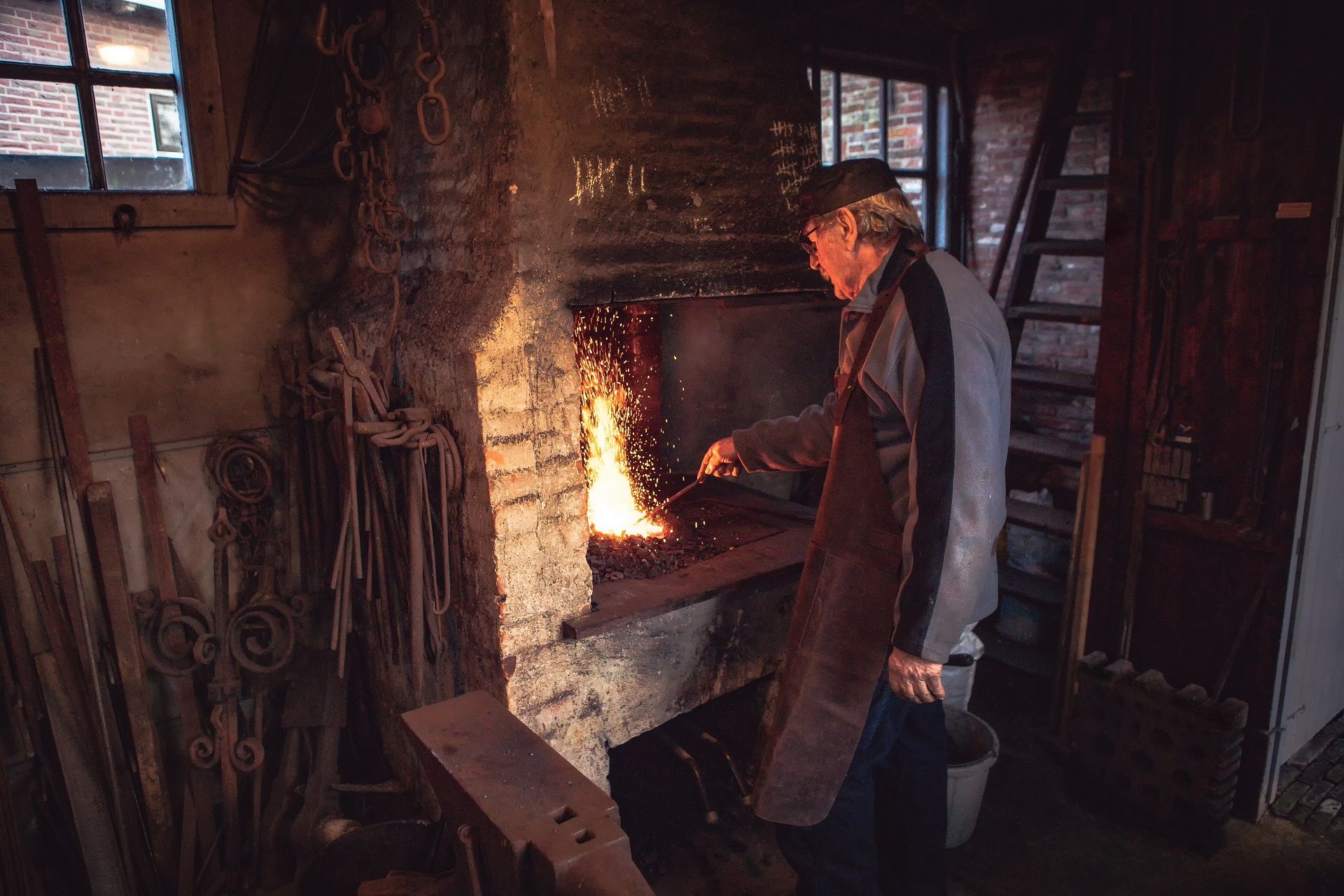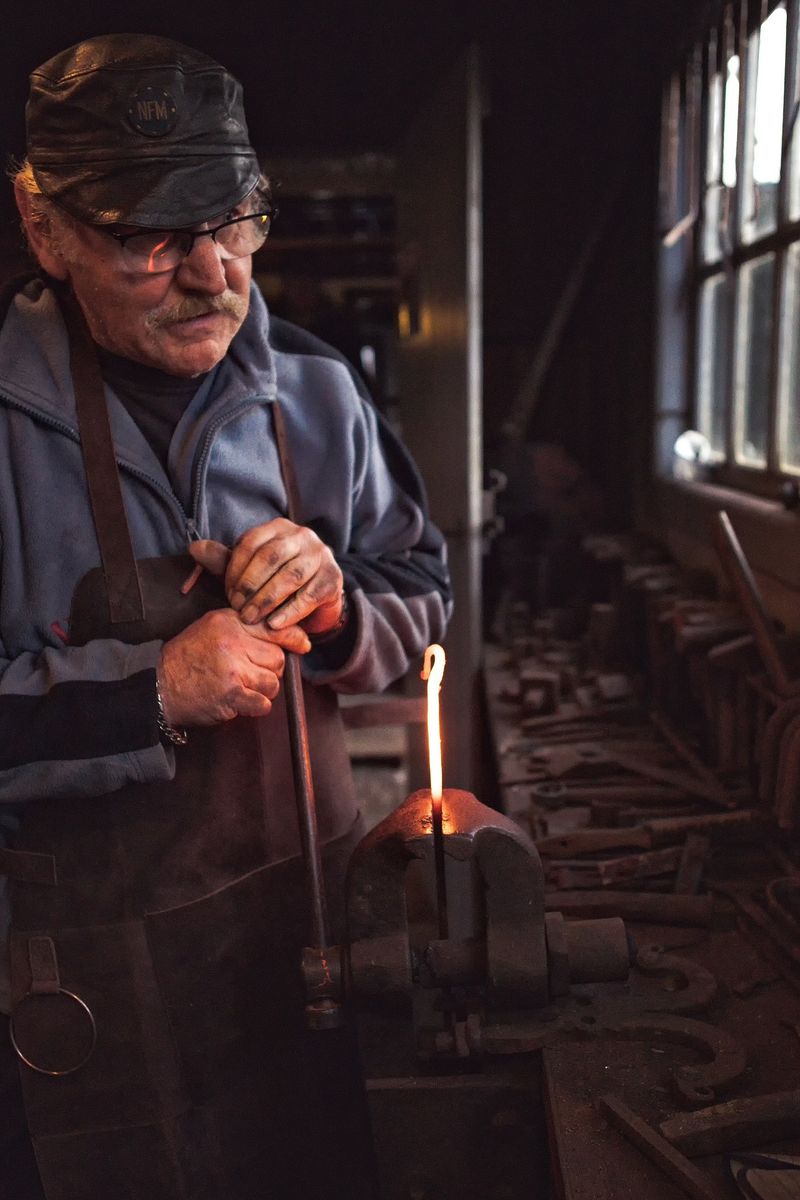 Pictures without flames when't up to ISO 5000 on F2.8
Pictures wit flames ISO whent from 1600 to 3200 at F2.8
The equipment, Canon 6D mark II Close upps with the Canon 24-70 F2,8 and wide angle with the Canon 14mm F2.8 Mark II 
The website of the museum!