Never ever have i been inside this 16th century castle in national park Utrechtse heuvelrug. Because its a very expensive hotel and restaurant now but the park around it is nice :) 
National park Utrechtse heuvelrug!
The first castle who was build there was from the year 1650 In all those years they reconstructed it and is today like it was in 1810. But in the year 1906 a big fire broke out and they tried to restore as good as they could. The land around this estate dates back to the year 1408 and the former castle was home to knights and was a real knights city. The park has many old trees on the estate like this one in front of the castle, dating back for more then 200 years.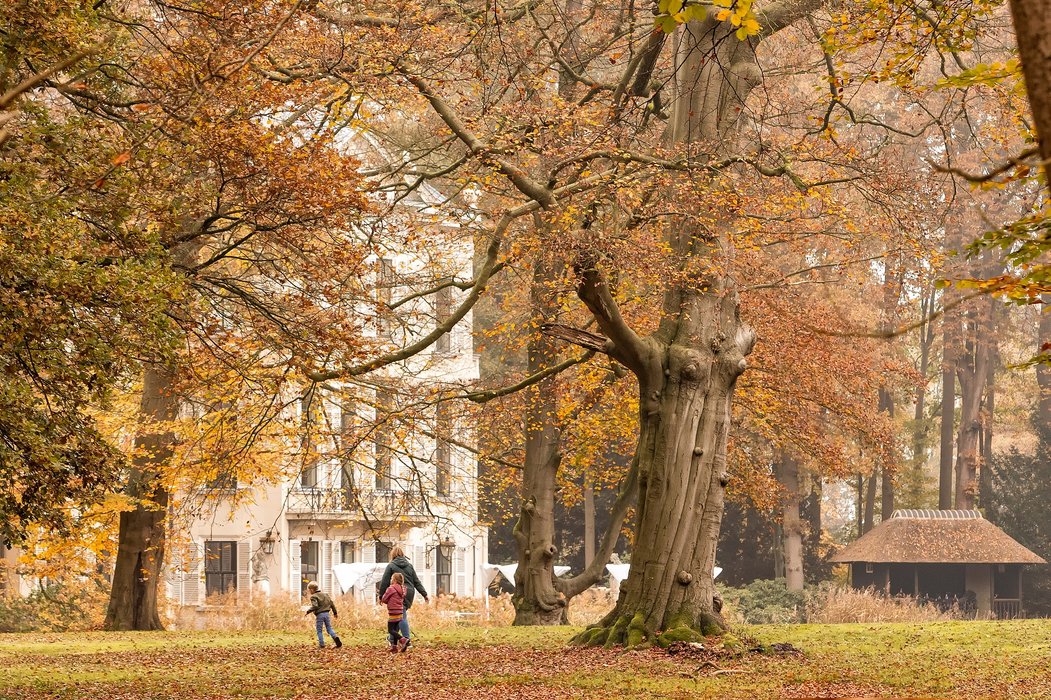 Around the park there are 2 hiking routes and to big and accessible parking lots! At the parking there are signs directing you trough the walking route.  This is wat you see on the road.

On the other side of the building there is a big terras from the restaurant where you can see the big pound that's at the back of the building. Yes we are from the Netherlands so water every where :p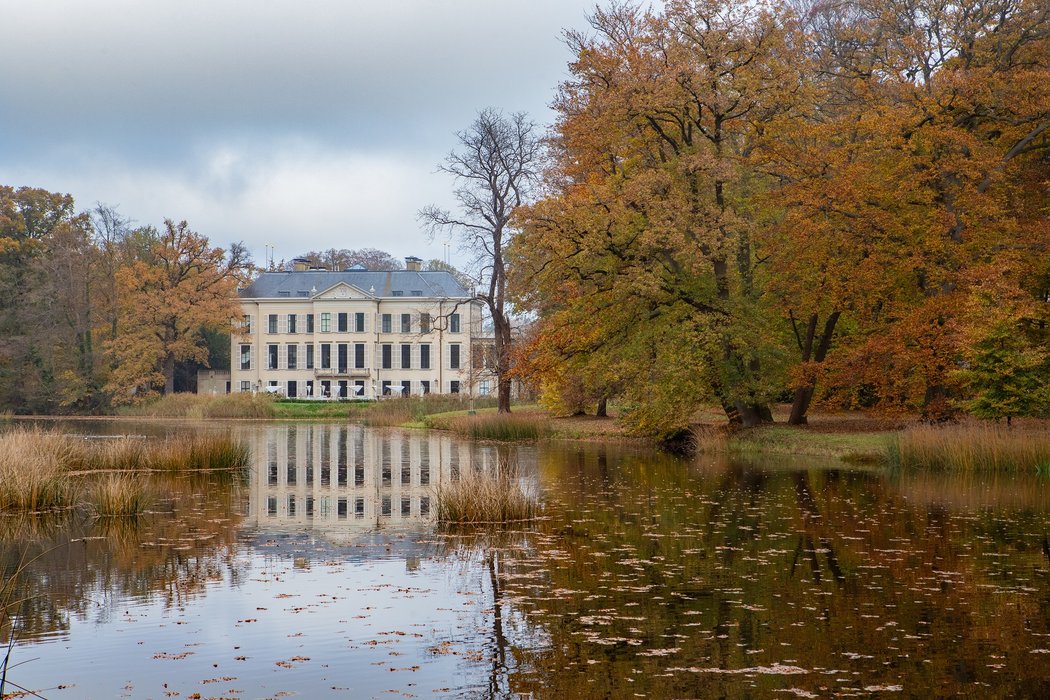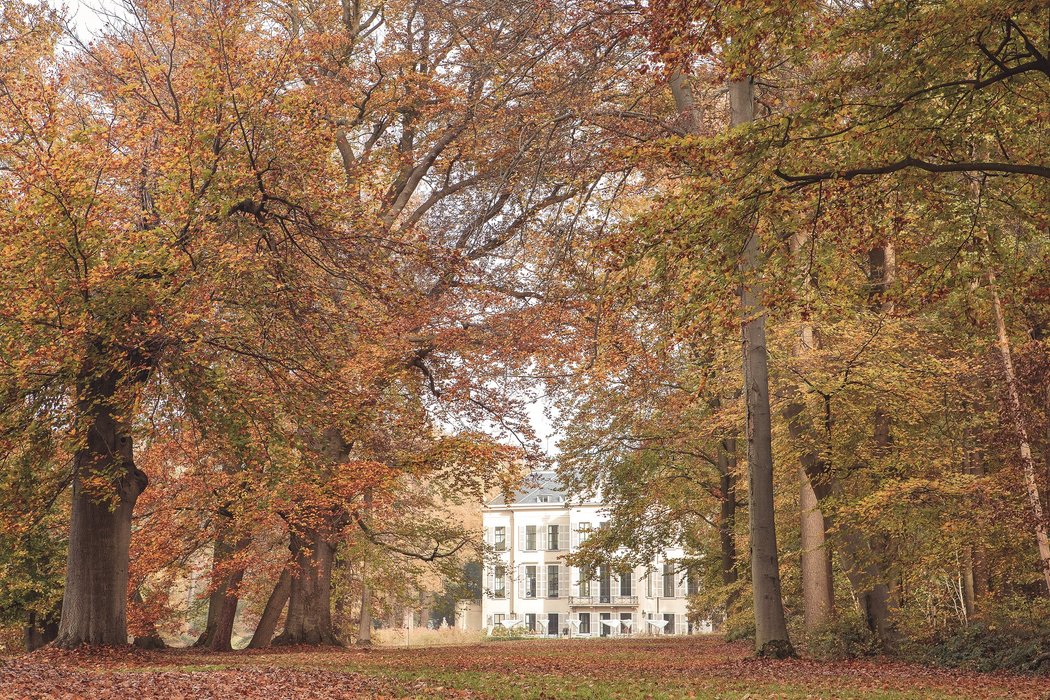 Leersum village
The estate is located in the town of Leersum, that's next to the town of Amerongen witch I covered in my previous post. The first time this little town (7500 residents) is mention was in the 11th century
The village is part of the township Utrechtse Heuvelrug witch is one of the biggest national parks in the Netherlands.
A famouse landmark in town is a burial mound from the year 2800BC
Famous buildings in the town ar a church from around the year 1300.