Big parts of the national park Utrechtse heuvelrug are heather fields. A big field of heather lay's around the city of Hilversum. Its technically not the province of Utrecht any more but still part of the Utrechtse Heuvelrug. 
The city of Hilversum is called Media city because the Dutch brodcasting organisation i located there. Many TV and radio stations ar brodcasting from there. 
That's why often i have to Photoshop a big brodcasting antenna out of my pictures :p 
Purple season! 
We decided to make a new season, purple season :p The whole of the Dutch part of Instagram colors purple around september :p 
Many photographers run in to each other "fighting" for the best spot. It's always fun to meet other photographers in the wild. And it's good for my Instagram account, need more flowers :p  
The season is very hard to predict, if there is not much rain the flowers are late and if there is much rain in August, like in the year 2019, the purple color was extreem intens. Never have seen it lik then. 
In the second world war the Germans occupied the city and they turned this beautiful landscape over an dough out a trance of 7 meters wide all around the city to protect them self's against enemy tanks.  After the war they filled it up again and along that route they put op some small signs telling the story. I forgot to take a picture of that :p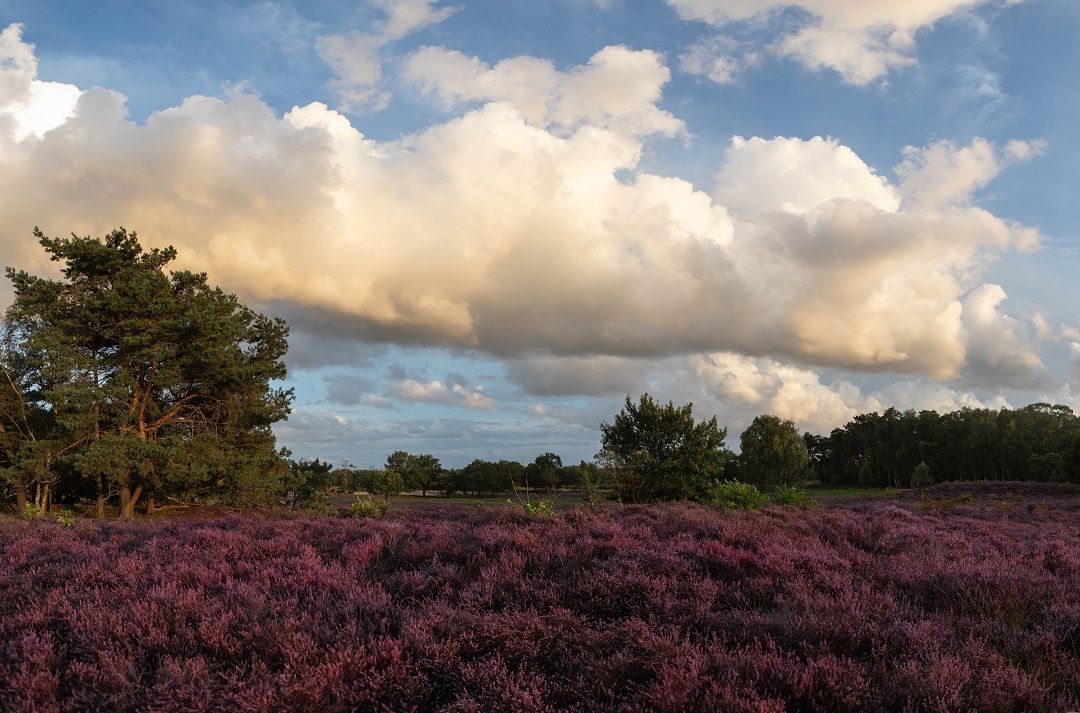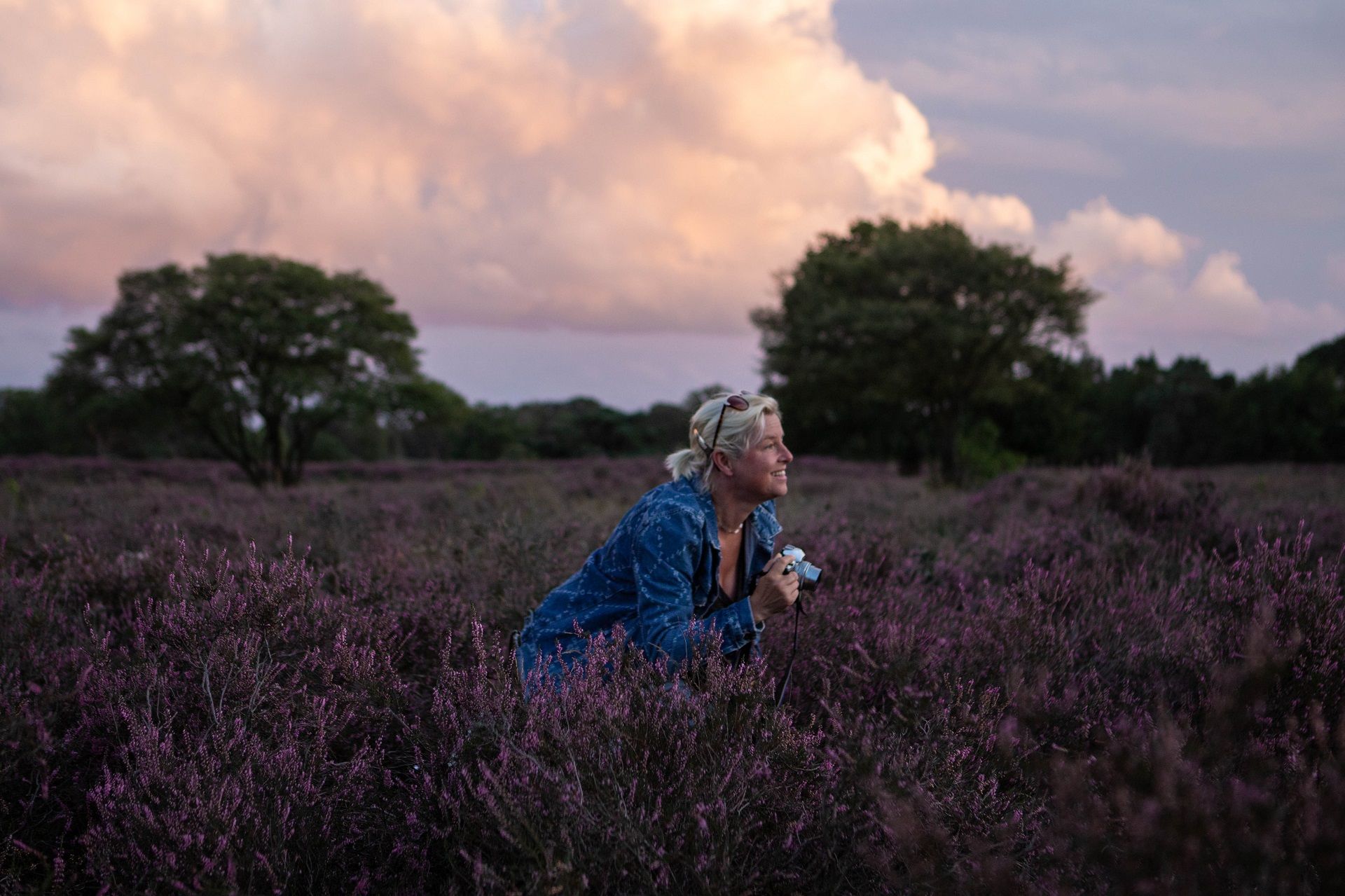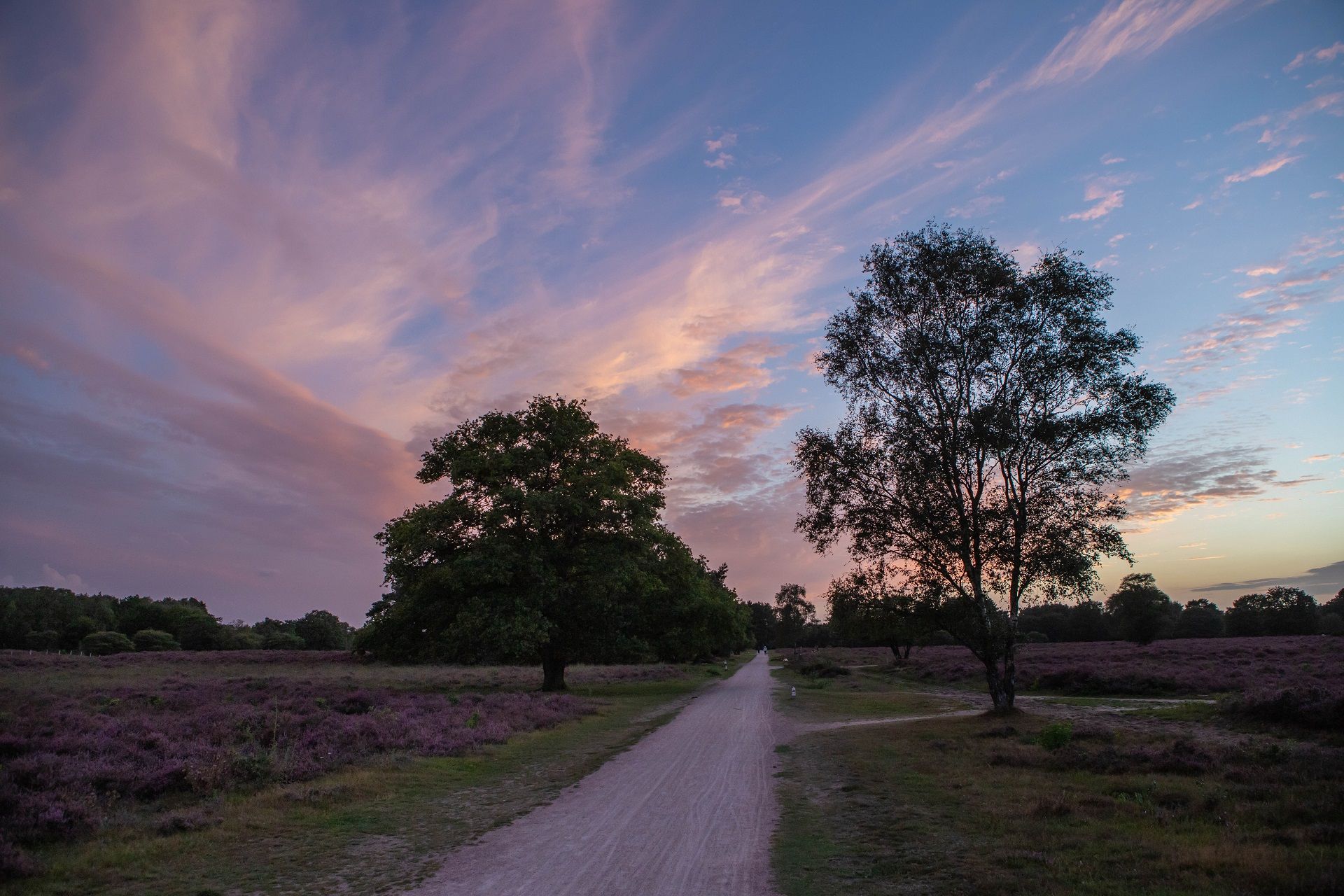 As you can see there are many small hiking paths around the area and yes also this time i met somebody i know trough Instagram! I keep saying it, the Netherlands is such a small country, it's almost a village :p 
Drone!
I took some drone shots of this place in the early morning. There was a thin layer of fog over the field, that was amazing :) I hope you can see it, in the editor page its not visible :p Got a YouTube link here! 
If you want to visit this area during your trip to the Netherlands you can take the train to Hilversum station, walk from there or take bus 108 to bus-stop Hilversum, Planetenstraat!