It took me a while but here is my last post of my road trip trough out the Benelux! Today we ended up in Luxembourg, there is a trail trough out a nature reserve  called the Multilateral trail! The landscape here is covered  with towering sandstone rock formations and little rivers! We hope the weather would have been more landscape photo proof but you cant control that! 
Schiessentümpel/ Schéissendëmpel Waterfall
We started out at the hot spot of the trail, this beautiful waterfall is very popular along photographers! You probably see why that is! 
This spot looks very idyllic but this it is near a very busy road and a bus stops wright next to this bridge! But still its a beautiful place. You can park your car 500 meters from this spot and there are two different routs trough out the woods to here! 
The Mullerthal trail!
this route is 112 kilometres long and runs through forests, sandstone gorges and along beautiful farmlands where you can enjoy the most beautiful views. Small wooden bridges and walkways guide you over and around the streams and creeks in the gorges!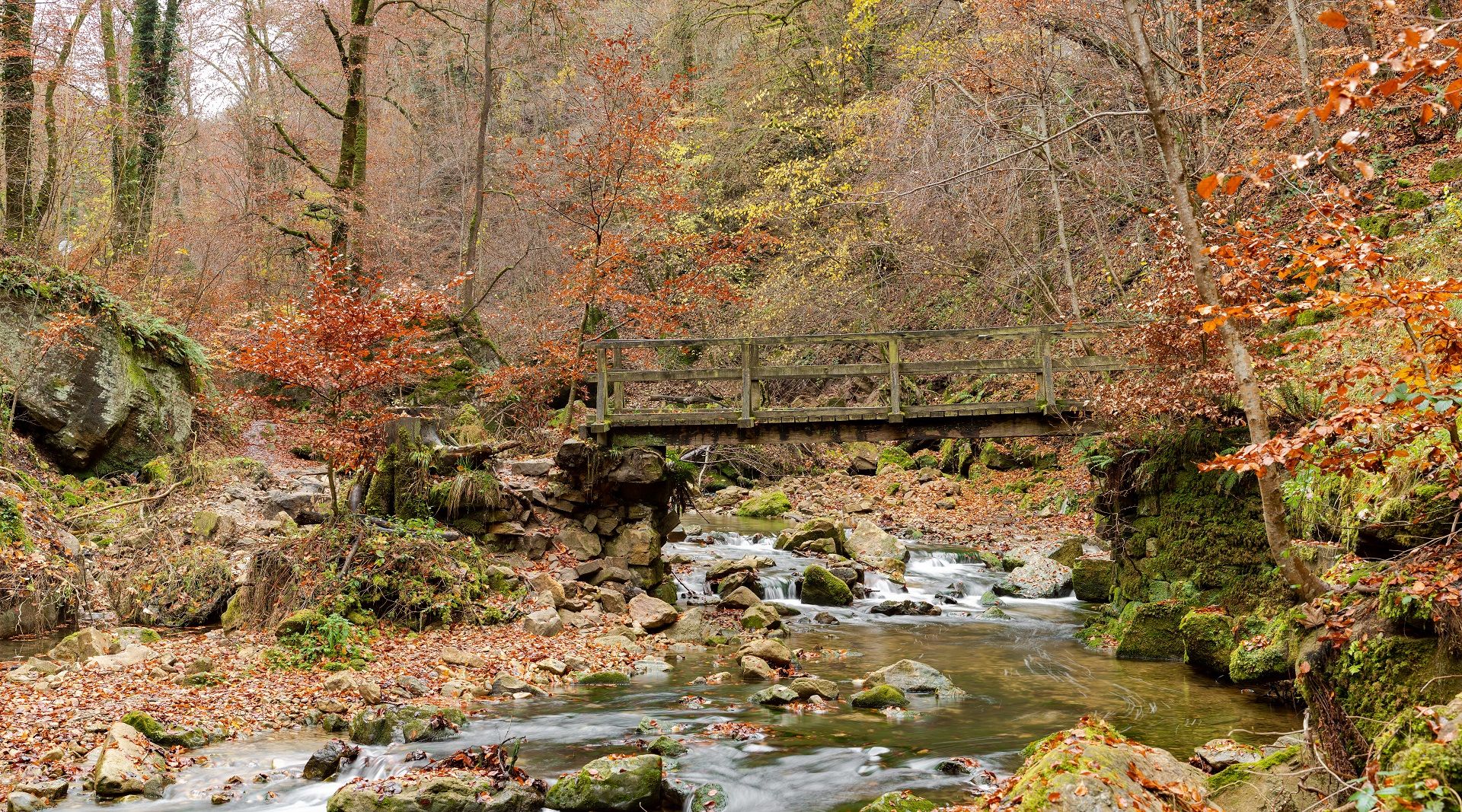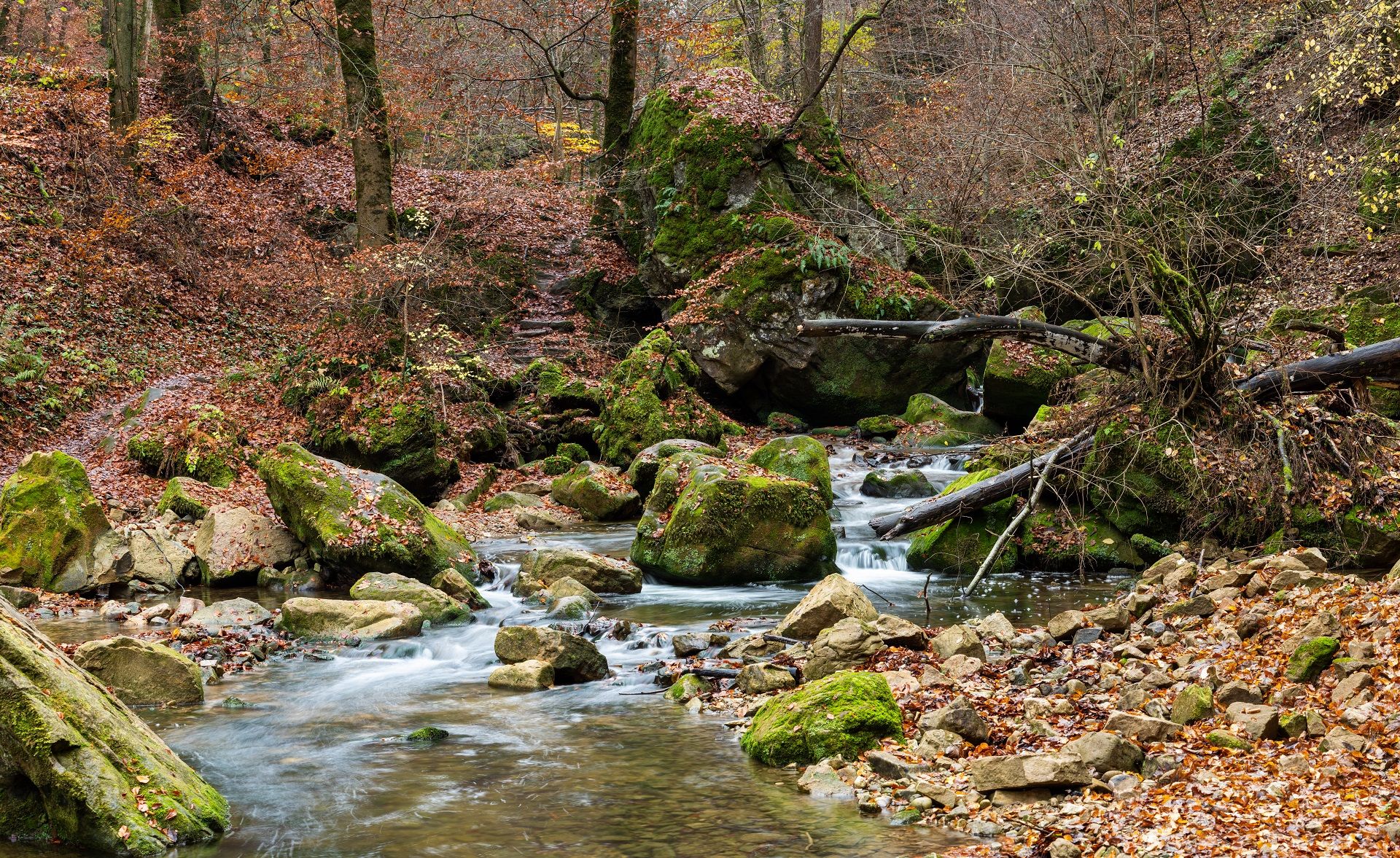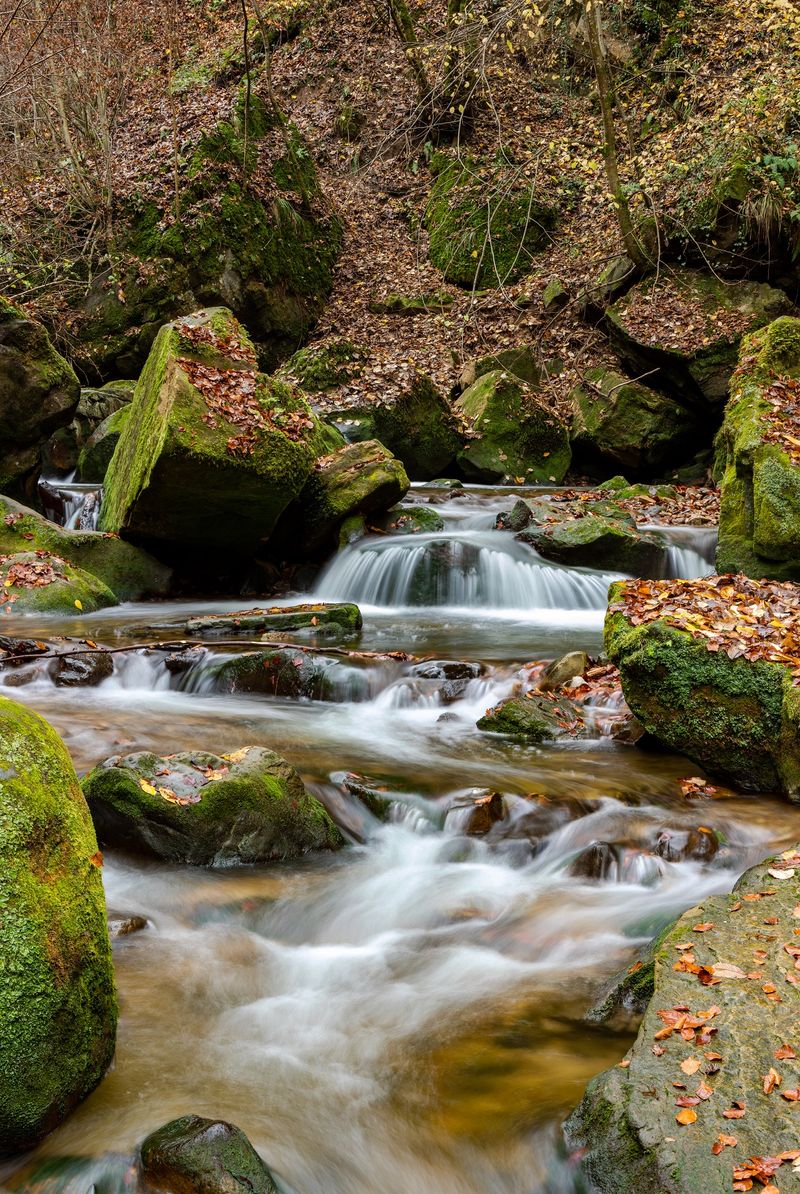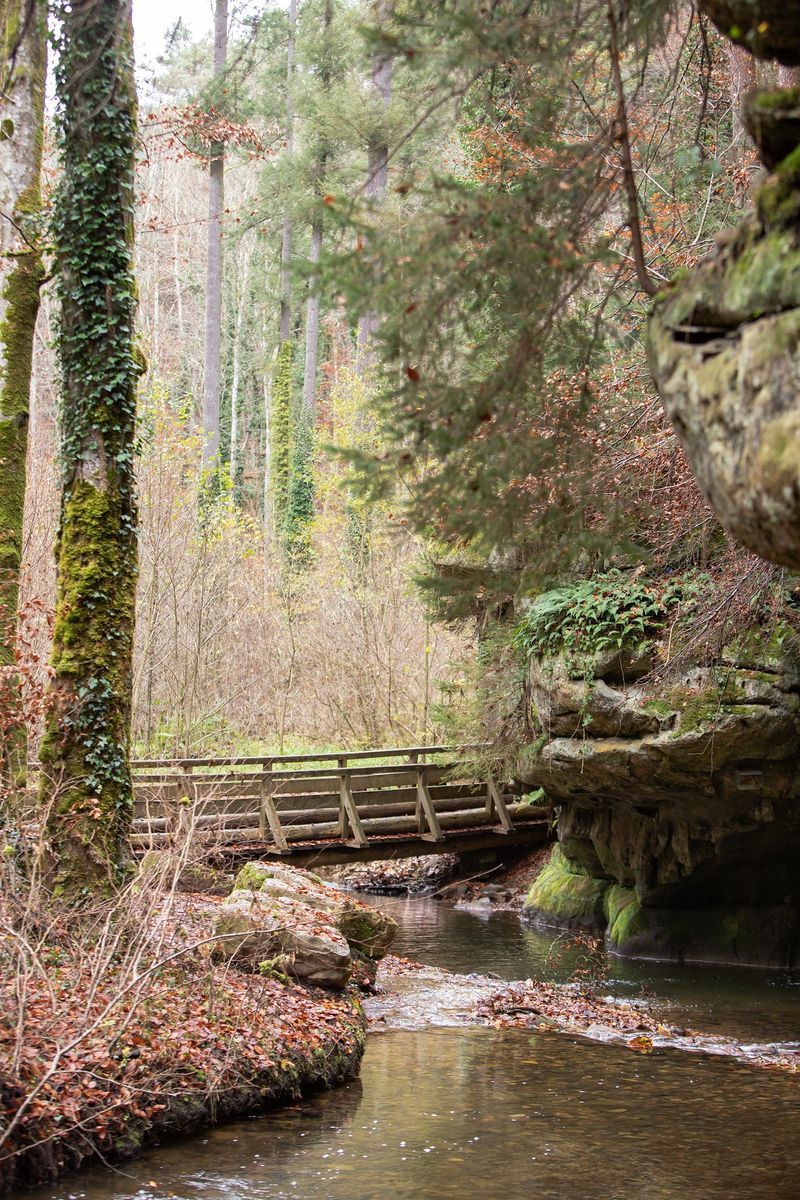 Along this part of the trail there is a beautiful waterfall covered with moss! 
The clear blue water taste a little like lime stone but it looked drinkable, and i didn't get sick of it :p  
this was the last blog about my trip to this area, I discovered that I also have to take pictures in a completely different way. more pictures of the area where we spent the night, for example, I also wanted to add some more detailed pictures to the blog. The weather wasn't great, but I didn't take a single photo that showed rain! Things like that make a blog better in my opinion! 
I also notice that my perfectionism was getting in the way again. I want to get the best out of my photos and show you only the perfect pictures but I really have to stop with that. It took me a lot of time to edit.
I can do that very well if I edit all my pictures at home, but that is just a bit more difficult on the road in the camper. but these blogs where just to see if i liked to do this full time, and i learned a lot about blogging and photography while doing this!
What's next?
My next trip! I plan to get into the van shortly to head out to the south of Europe. I want to travel for a whole month and  visit a couple of my friends who have emigrated to Portugal and Spain. I want to travel to the south via the France west coast. Visiting the D-day beaches! I'd like to make some stories about that. I also want to go to the north coast of Spain, visit Bilbao and the mountains. In Portugal I would really like to go to Nazare. Hopefully around that time there will be some bad weather because that place is known for its towering waves. Waves of 25 meters can arise there. Seems really cool to see. So if you life near these places and have some nice tips where i can go to I really appreciate that!