We had a pretty good winter in the Netherlands this year. About ten days of frost and tree full days of snow fall. the snow lasted for that full week to. Normally if there is snow in the Netherlands it's gone the next morning. 
The end of winter periode! 
When it is starting to thaw after a longer forst period and the wind pics up a little there is a chance that drifting ice will form on the shore of the lakes and sea. Every nature and landscape photographer in the Netherlands (and the world i think) is also an amateur meteorologist. In the Netherlands we have an app and website called Buienradar where you can follow the weather i the Netherlands. You can see wind, rain and clouds predictions and so you can predict if and where the drifting ice is going to form.
South-west coast of Friesland!
the town of Stavoren is the location where i want to go to see the ice piles up! It's a 2 hour drive for me and i packed my camper van for a 3 day trip and off i went.
The first location i visited was a small town called Laaksum, there are some breakwater formations that do good in landscape photography. My hope was that there where massive piles of ice but that did nog go wel. only small piles at the end of these stone piers had a little ice on them. 
But my eye fell on a wall of clouds in the distance. I jumped out the van and prepared my stuf and got dressed up for cold wind and rain.  
You see that there is not much drifting ice in this picture but it wil give you a very good idea of my view. 
Breakwater
These things are about 30 meters long and very very slippery. The darker part is often under need the waterline so be careful. To bed the slippery part is also there where you want to take the pictures :p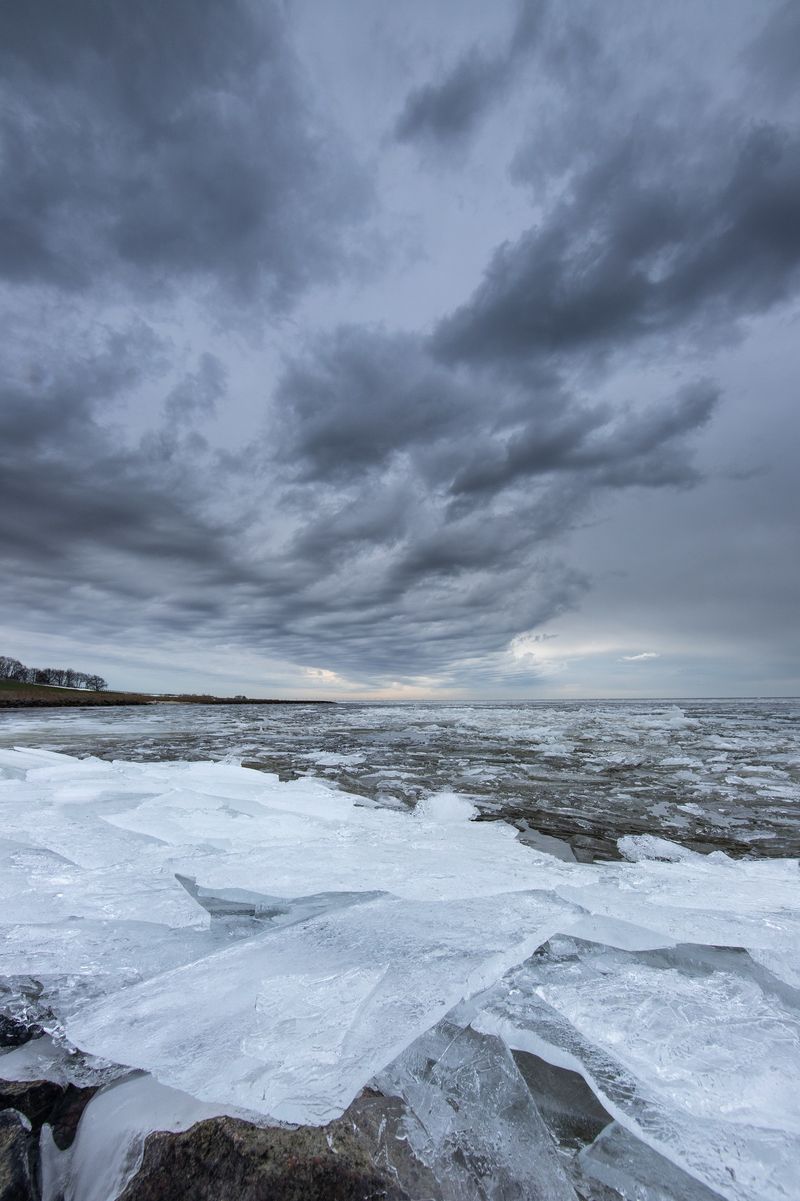 After it started to rain and it got later the weather changed dramatically. Cold fog rolled in and the next location that i visited was no drifting ice at all.
I took my umbrella and walked along the shoreline and came accros this place. Another breakwater with some reed groing beside it. The fog mad it a feel very lonely! 
At the harbor of Stavoren I finally found some drifting ice and after a good nights sleep in mij van I got up way before sunrise to get in time for bleu hour. Because ice needs a bleu hour don't you think? I was totaly alone on that part of the harbor and after a cuople of hours the first photographers came along to see, hear and photograph the ice. Yes, the sound is pretty awesome. 
Here an impression of all those piles of ice.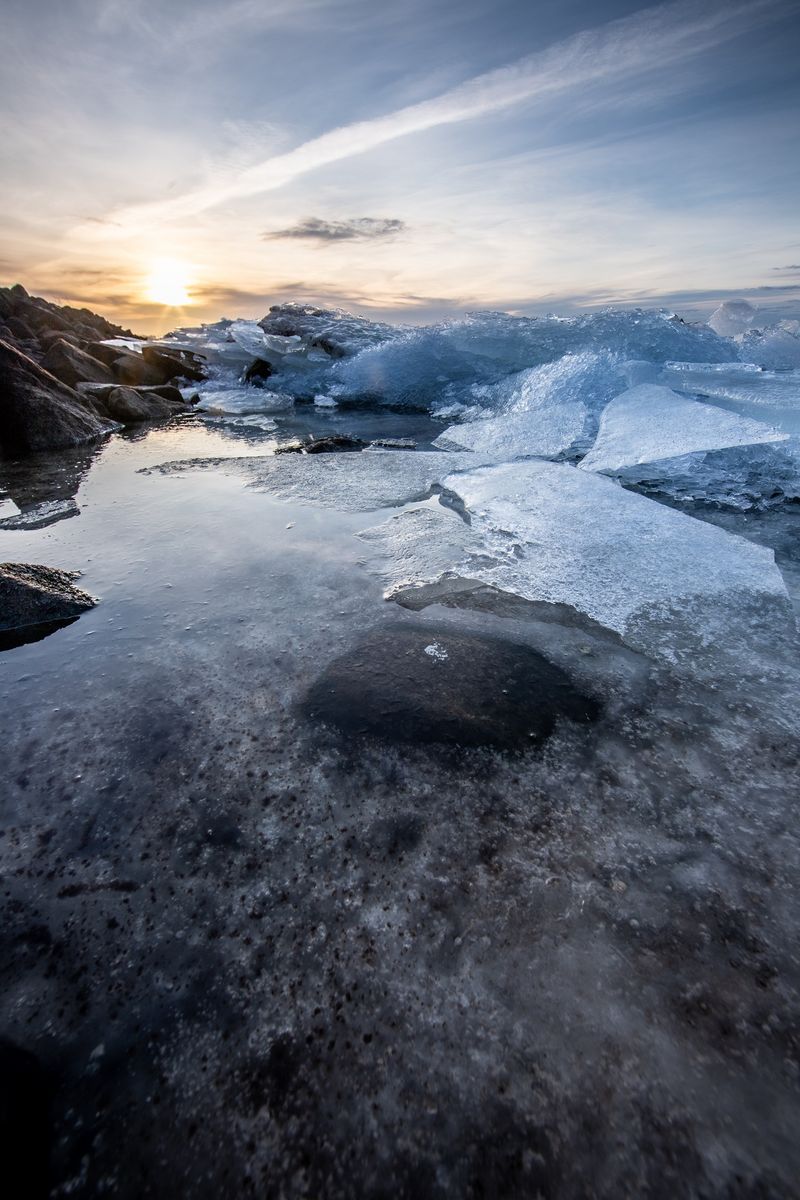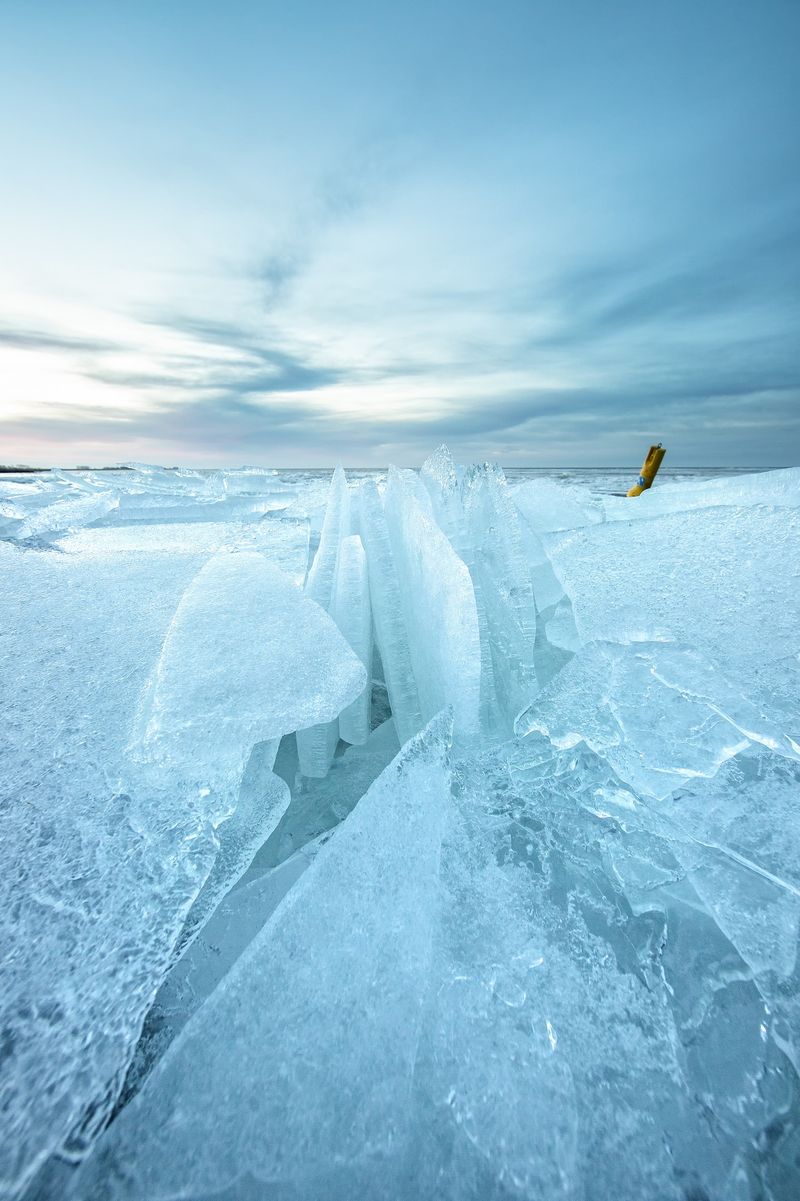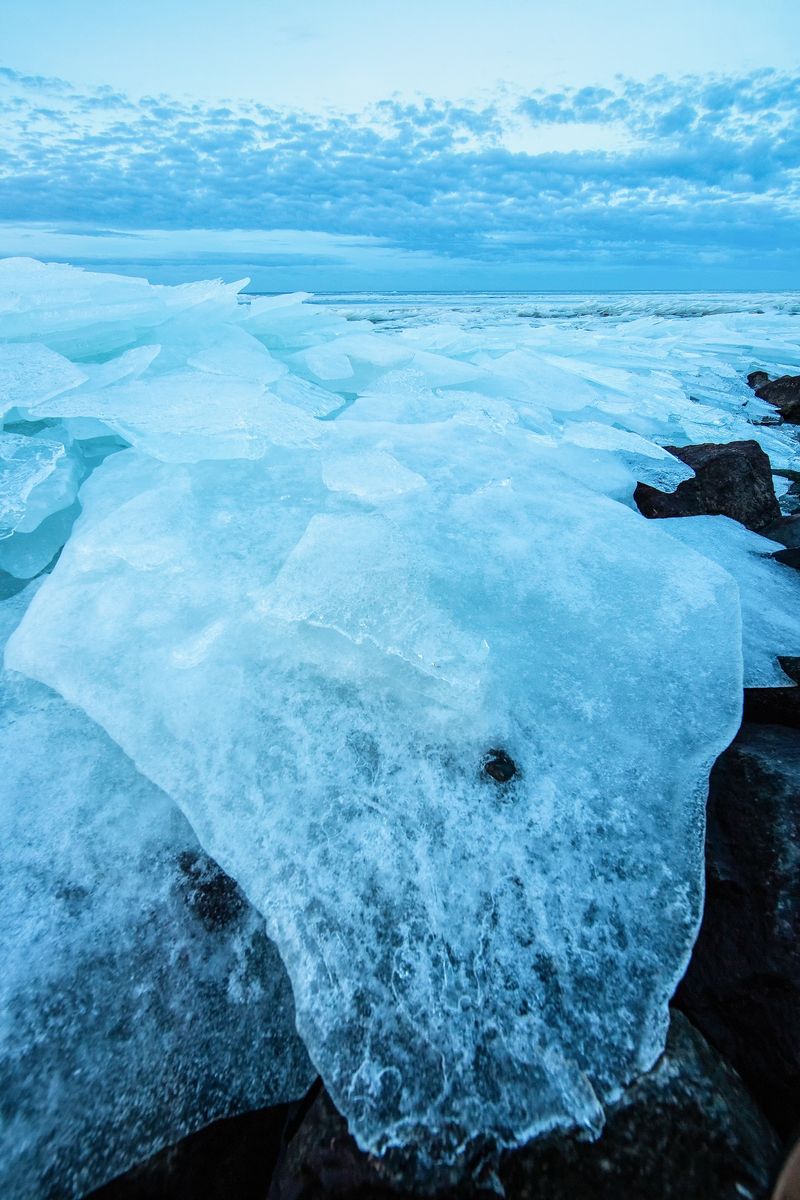 Thank you for taking time for my stories and pictures. If you like to support me more, please consider flowing me heren and on instagram! Or other socials!